About Artist
Souljah Boy grew up in a house of love and Christian principals. He was spiritually raised in church where he learned to play the drums. He was a music lover at a young age. He watched his relatives play musical instruments and sing and was brought up in a family of professional musicians. At the age of five, it became clear to see that Souljah Boy was destined to be an entertainer. Growing up, Souljah Boy's musical influences were Kurtis Blow, the Sugar Hill Gang, Roger Troutman, Run DMC, James Brown and Michael Jackson. During Souljah Boy's musical awakening, his family moved to California in hopes to expose him to other aspects of the entertainment industry. He decided that he too would one day be like his idols that he imitated so meticulously. His mother, recognizing her son's God-gifted talent, struggled to keep him involved in modeling and acting while holding her family together. Accepting his blessing, he was determined to be a star. He hung around Universal Studios in California where his talent was noticed by executives who encouraged him to persue his career but a family emergency in Cleveland, Ohio made it impossible to take advantage of the connection. At the age of thirteen, Souljah Boy's family moved back to Cleveland where he began singing and beat box'n at various venues such as festivals, house parties and pep rallies.

At age fifteen, he began free styling, rapping and singing with members of the group Bone Thugs-N-Harmony, who later signed him a record deal with Ruthless Records. The group featured him on their double CD "Art of War" (Souljah featured on track 5 Wasteland Warriors). His style was hallmarked during the Bone Thug. Mo Thug Era. Souljah Boy was signed to the MoThugs label in 1996 where he launched to superstardom, with Souljah Boy as the leading voice of the multimillion dollar label, MoThugs released Family Scriptures 1 (Thug Devotion track 8, LowDown track 15, Family Scriptures track 16) and Family Scritures 2 (Mighty Worriors track 2, Mighty Mo Thug, track 3). "Mighty MoThug" topped the charts. Souljah Boy was also featured on Krayzie Bone's solo double CD "Thug Mentality" (Armageddon, disc 2, track 18). During his career with MoThugs, Souljah Boy's Talent, appeal and audience attraction helped to sell more than 11 million records.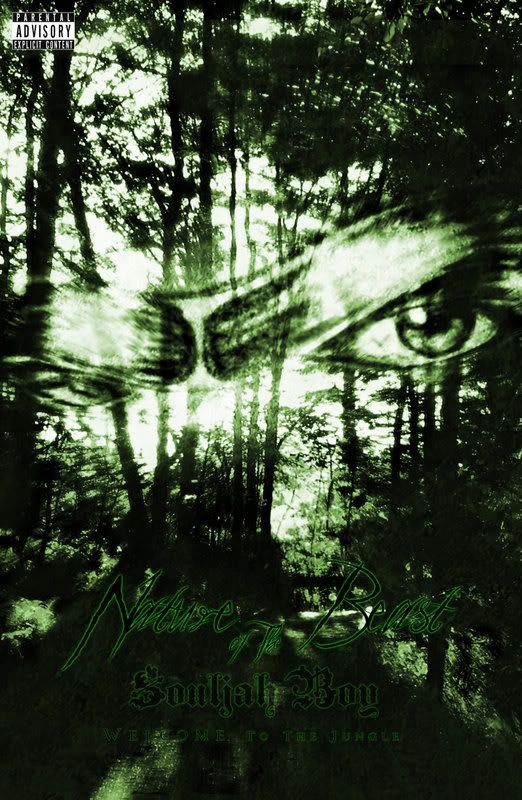 In 1999, Souljah Boy started working on his own label, "Taliup Entertainment, Inc," where he currently develops several artist from Cleveland and is working on a future clothing line. Souljah Boy's first album will include tracks that he created along with other talented producers. He can also be seen in the Blockbuster movie "Deep In The Game," currently sold at video stores across the country Including BLOCKBUSTER Video and Hollywood Video.
Souljah Boy has held performances nationally and internationally at clubs, conventions centers, coliseums, stadiums and arenas. He admits his favorite performance was highlighted on Soul Train with Don Cornelius. He made a name for himself which gives him, what any record label would see as, phenomenal talent. Souljah Boy has a unique style of rap that makes it easy for him to hold his own against any other rapper in the industry. His successes speak for itself.

Leave Your Comments
Page Statistics
Total Views: 163465
Total Plays: 65441